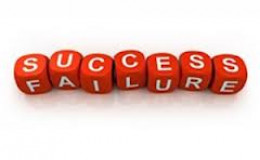 As a result of stellar grades & academic achievement, A students will have wider & better educational choices. A students are more likely to be accepted into top secondary schools & colleges/universities than B &/or C students. A students also are highly likely to continue further postgraduate studies which means that once they graduate, they will be high earners. Also, they will be the ones who, based upon their grades, will be selected for fast track programs on the job.

As a college professor indicated, A students will have a decided advantage in the job market. A students are oftentimes looked upon positively by prospective employers because of their demonstrated academic ethic. It is figured that if one works hard in school, one will work hard in the corporate world. To digress, as A students are more likely to attend graduate school, obtaining Masters or Doctorate degrees, there is no limit as to what they can earn. People with Masters &/or Doctorate Degrees earn more than their counterparts with Bachelors Degrees.

Now, to B &/or C students. B &/or C students won't be going to the top high schools & colleges & universities. Their grades aren't deem good enough. B students in all likelihood will be attending college; however, it is unlikely that C students will be attending college. If they do attend college, it will probably be a community college as many colleges don't accept C students. B students, depending upon the type of B, will continue their studies in graduate school but C students won't be attending graduate school. Educational opportunities are more limited for the B (depending upon the type of B) &/or C student. These limited educational opportunities will translate into less overall job hence earning opportunities.

Dr. Phil told his son that grades are equivalent to the quality of life one will live. He further elucidated that an A= fabulous life, a B = above average life, and a C = a mediocre life. In essence, grades DO matter & matter a lot!