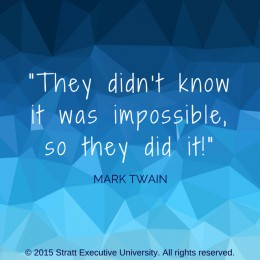 "Ignorance is bliss" is a very old adage.
I suppose it depends on what the ignorance is. You mentioned being held down by one's own faults. However if one is truly ignorant about such things they aren't likely to be aware they are being held down.
It's (knowing) you could do better or have more that causes one to acknowledge they are ignorant about a particular matter because they have yet to figure out a way to make things work.
Each and everyone of is ignorant about a variety of subject matters.
After all ignorance just means (you don't know) about something.
Everyone has their own idea of what is "important" for them to know. Sometimes we don't know what we don't know! (That's scary!)
Having said that there are instances where being ignorant about an issue has led to breakthroughs or accomplishments. You or someone else did something that learned people believed was "impossible".
Imagine for example a new kid transfers to a school and is confronted by the bully of the school that everyone is afraid of. The new kid kicks him in the groin and repeatedly punches him in the face until he drops to the ground. Now had he been "educated" about just who this bully was and all the things he had done to the other kids he may have adopted some internal fear and allowed himself to be bullied as well.
The statement "ignorance is bliss" also alludes to the idea of not being worried about present circumstances or "what could happen".
Once again you can look at children who are enjoying camping, participated in organized sports, going to Disney World, or simply playing board games. Unlike their parents they aren't concerned about presidential elections, a rise in interest rates, whether or not there is going to layoffs and so on.
The fact they lack any knowledge about such things frees them to enjoy the present. Essentially they're living in the "now".
As we get older and more mature we tend to value gathering as much information as possible to make an informed decision.
Sometimes we suffer from the paralysis or analysis and never move forward. An ignorant person learns by trail and error.
"Fools rush in where angels fear to tread".
Nevertheless if a person is "happy" with the way their life is then they're not going to feel the need to be aware about things someone else believes they should care about. Life is a (personal) journey!
People only change when (they) are unhappy.