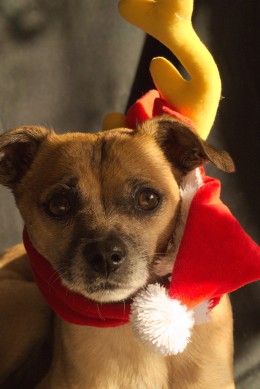 Dog looks really fat. When was the last time you took him to a vet? I know you love your dog very much to give him I'ams. The feed depends on the activity level of the dog. Wet dog food is totally overpriced. There is kibble for older dogs.
My dog is about 10-11 years old Chug and feed him Nurti-feed - which he eats if nothing else is around cause I spoil him with beef heart!

Do not feed the dog so much fat!