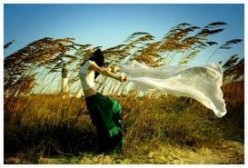 Although the intellectual movement called "The Enlightenment" is usually associated with the 18th century, its roots in fact go back much further. But before we explore those roots, we need to define the term. This is one of those rare historical movements which in fact named itself. Certain thinkers and writers, primarily in London and Paris, believed that they were more enlightened than their compatriots and set out to enlighten them.

The Blind Climber, Enlightenment, and Zen?

No one has a monopoly on truth. It is available to any determined seeker, even a novice, who will not be discouraged by the height of the mountain and the difficulty of the climb.

I think man's indomitable spirit is best expressed by Erik Weihenmayer a 42 year old American who refused to be defeated by his physical handicap. Blind since age 13, Erick climbed seven – not one but SEVEN — of the world's tallest mountains, including Mount Everest, armed only with his tremendous fighting heart.