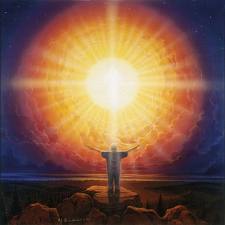 You need to bring your mind under control in order to gain insights into your own nature. Naturally, meditation techniques and yoga are prescribed for this, but the ultimate goal is not meditation, but knowledge. If you can first bring your mind under control then you will be able to remove the obstructions (kleshas) in the mind which prevent direct realization.

How To Achieve Enlightenment Without Meditation?

Often people tend to believe that in order to become enlightened or to have an awakening (the end of suffering) during the journey of their life they need to meditate as part of becoming enlightened. Well, this is a false assumption and here's why.

Lets' look first at the bigger picture of life, why are you here? What is the purpose of you being here on earth? Was it by accident or do we really have a purpose?

The reason for you being here has two purposes:

1. One is to find your purpose in life, to find out what you are born to do and to live your purpose. This is a part of the contribution you will bring to others and the world

2. Second, is to realize the art of Self or enlightenment

What is happening now is that often our minds tend to lead us into a direction in life which doesn't come from our hearts and we get distracted from finding our purpose in life. We often think that money, fame, power and success will lead us to a happy life and so we pursue these dreams.

As people pursue these dreams and also would like to experience enlightenment they believe that if they could only stop thinking, their hearts can flourish and with it achieve the enlightenment. The ability to stop thinking is often practiced with meditation. Meditation will give you a peaceful state of mind, will make you feel more relaxed and calm, though it will not give you the enlightenment, why?