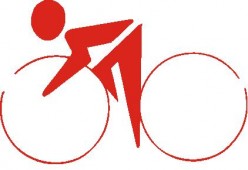 I just had my bike tuned up and went out for a ride yesterday. The bike felt like it was new. It was my first time on it in awhile, so I only want a few miles. The feel of the wind on my face was great and I vowed to get on the bike everyday to get back in shape and lose some weight.

I was raring to go this morning! Then I looked out the window. It was raining. What a disappointment....

The weather is going to clear later today, but by the time it does, I have a Chiropractor appt. and work. By the time I get my 2nd wind, it'll be dark and I don't ride my bike in the dark.

I have lots of choices for exercise, but my brain is wrapped around biking right now. Very frustrating!

What would you do?