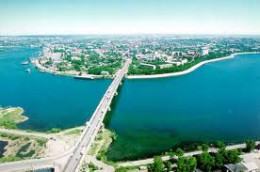 Siberia is a place of mystery in the Western mind. It was seen as the Great Unknown beyond the Urals. It a land of mystery until the 16th century when Russians began to make inroads to Siberia. Siberia was to the Russian mind & consciousness what the West was to the American mind & consciousness. Siberia was a very hardy hand & it was the strongest & the most hardy who survived in Siberia.

Siberia also had a darker reputation. Those Russians who fell afoul of the Tsar & later the Communists were shipped to Siberia to work in the Gulags. Alexander Solzhenitsyn aptly described the hellish life endured by those who happened to be imprisoned in those gulags. Siberia became associated with dread in the minds of many Russians. To them, Siberia was analogous to Hell, something to be avoided at all costs.

However, Siberia was a land of promise. There were scientific communities built in Siberia, particularly Western Siberia. It is also a very rich land full of natural resources. It is a land quite unfathomable, unique, &.......with much mystery ready to be unearthed.