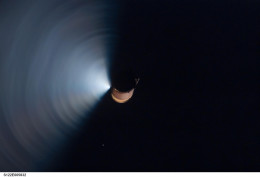 DARKNESS......Scorpio has the reputation of being the darkest sign in the zodiac. The days are getting shorter while the nights are getting longer. There is also the holiday of Halloween which is the spookiest, darkest holiday of the year where everyone can dress in their most eerie costumes.

Scorpios have a darkness about them. They exude darkness(not in a negative way). They have that dark presence which makes people think twice before approaching them. They also have that spooky quality which some find off-putting, even scary. Many people are in awe of them because of their dark reputation.

Scorpios' darkness is also interpreted as not to thread on them. If one threads on Scorpios, h/she does so at his/her risk. Scorpios, if wrong, can be darkly deadly, even a cobra's venom pales before the comeuppance dealt at their hands. Hell is heaven in comparison to the fury of wronged Scorpios. Scorpio rage is from the pits of the 9th circle of hell. To say that the rage is darkly infernal is the understatement of the century.

Scorpio is a dark beyond dark. It is blacker than the blackest black in terms of physical & psychological aura. Scorpio exudes a magnetic aura which isn't vanilla. It is pure decadent chocolate. One would aptly state that the Scorpio aura is a deep, dark chocolate.

Scorpios are fascinated w/topics which many people consider to be dark. They are interested in subjects dealing w/the paranormal, death, the afterlife, & the supernatural. They aren't afraid & even relish exploring such topics. They have avid curiosities in exploring the human subconscious & unconscious. They want to explore the more hidden aspects of human nature which many people are afraid of.