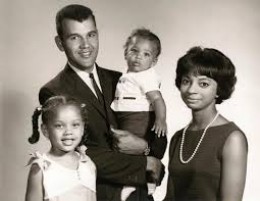 The lower level of white collar professionals such as nurses, social workers, teachers, librarians, & lower managerial professions. They are comfortable w/ the socioeconomic means to have a little bit left over to have some luxuries, savings, & a little investments. They are at the minimum college educated at the Bachelor's Degree level.

They are oftentimes conformists who imbue to their children the importance of following rules & not to rock that proverbial boot whether it is educationally or career-wise. These are the parents who believe in the correlation between education & job. They stress the importance, even the necessity of obtaining that education in order to get that good job. Since they are rule followers, they aren't ones to think outside that box. They believe in doing what is safe, comfortable, & secure. They have a certain comfort level which they want to sustain.

They believe in success but in a reasonable, practical success. They aren't into success which involves risks. They want to go the conventional, safe route regarding success. They can be describe as moderate-in terms of education, success, & income levels. They feel that taking risks in order to obtain success is foolhardy & can backfire. They contend that the moderate road is the best road to attain goals.

They are the quintessential category of their particular socioeconomic type.. They are what comes to mind at the mention of this socioeconomic class. They are somewhat cultured & ambitious but not as cultured & ambitious as their socioeconomic brethren at one level higher. They are also unlike their socioeconomic brethren at one level lower.