I got into gardening last year. My main interest is growing vegetables and herbs in containers. I've also got into making my own compost, and growing the vegetables/herbs in that! (It saves money and gives far better results.)

The biggest kick I get is during the summer when I can pick tomatoes and salad leaves (rocket, lettuce, and baby spinach/chard) from my own back garden, and produce a healthy, tasty lunch from them with the addition of a couple of slices of ham, tuna, eggs, olives or whatever.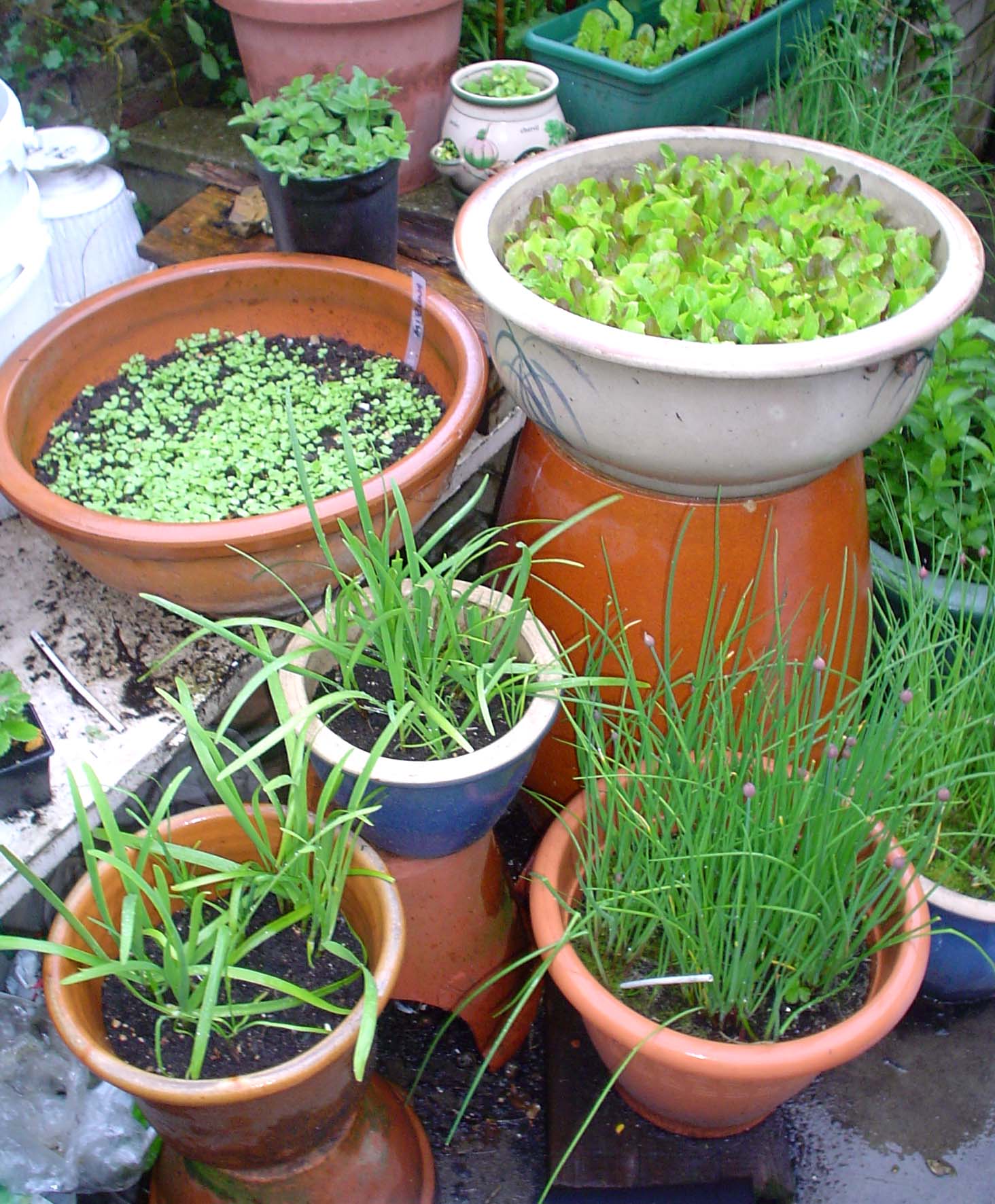 Pic above (taken two minutes ago) shows Welsh onion, mixed lettuce leaves, mizuna, chives, mint, oregano and thyme, with some chard just seen in the background.