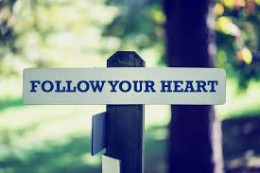 Hmmm what to say? Answer to this depends upon how you have understood life to be. If you really understand(though we all know) the limited time period attached to your life you will surely realise the futility of wasting it on accumulating wealth which is of no use to you once you have exhausted the 'life years' bestowed upon you.

Financial stability in one sense is a guarantee to fullfill your material desires which are mainly guided by yourself , family, society, standard of living. The last one of which can always be adjusted as per your state of mind.
On the other hand Financial stabilty is an illusion for no one on this earth can guarantee you the same for their are always limiting factors beyond your control which can jeopardise your economic stabilty anytime.

Then who in this universe can vouch money as a source of happiness. The studies have proved ,your overall well being depends upon the sense of fullfillment and happiness you endure and enjoy in your life.

What would be the use of money which leads to some disease or frustration as an outcome of a forced activity.

I would definitely go for a job of my choice for i wish to live my life with motivation , enthusiasm and sense of gratification for doing what i like.