Actually, science is not immune from politics and is not above the fray as if totally objective. I'm not arguing - but publishing science as if there is only one answer is not science. Should keep an open mind and always argue with evidence.

Sustainable development for who & how many people? What does "islands of human habitation" mean to you?

''The poorest man may in his cottage bid defiance to all the force of the crown. It may be frail - its roof may shake - the wind may blow through it - the storm may enter, the rain may enter - but the King of England cannot enter - all his force dares not cross the threshold of the ruined tenement.'' - William Pitt, the elder, Earl of Chatham, speech in the House of Lords.--Henry Peter Brougham, Historical Sketches of Statesmen Who Flourished in the Time of George III, vol. 1, p. 52 (1839).




According to UN21 - high-density cities is 'good' for sustainability convincing the masses to return to urban underclass squalor as a religion to Earth, as if Earth was in danger. Earth will be just fine. People I don't think so.




This is not a computer generated image - this is for real.

Kowloon "Walled City" in Hong Kong, most densely populated land in history, 33,000 in 6.5 acres in 1987 translating to 1,255,000 people/km2. Drug dealers, rampant gang activity, prostitution, illegal businesses, and amateur dentists. Demolished in the early 1990s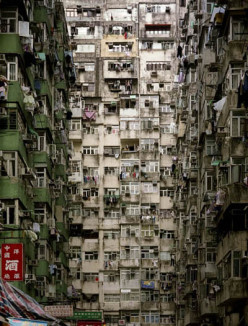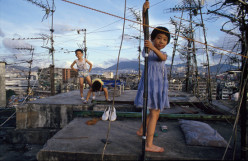 As far as open space, the green spots around freeways and intersections, pocket parks, etc, used to be where the homeless lived. Now get a ticket for sleeping in the park even if right next to the road that overrides the 'broken paddle' rule in Honolulu. Basically not legal to be poor in public. Can't even sleep under bridges or overpasses. Honolulu now says a using a purse or knapsack as a pillow is 'camping'. And lambs have 5 legs.