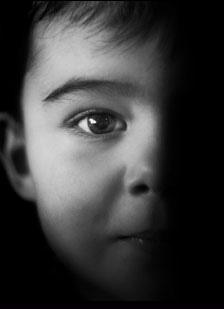 There are proponents who proclaim that there is no such thing as unwanted children. They maintain that such children are from a preordained source. These are the same proponents who are strongly against abortion even for rape and incest. They also believe that no pregnancies are unplanned and all pregnancies ARE to be carried to term and the woman should undertake mothering responsibilities whether she wants to or not. They further contend that the mother will learn to love this child although she does not initially.

Yes, sad to say, there are unwanted children. This is quite evident in the number of children in foundling homes. These children were unwanted so their mothers placed them there. Many unwanted children are abused by mothers who clearly do not want them. A lot of these children are the family scapegoats, routinely singled out for differential treatment of the worst kind. Children instinctively know when they are unwanted. The worst thing for a child is to be unwanted and unplanned for. Children who are unwanted are oftentimes physically, psychologically, and/or emotionally abused by their parents, particularly the mother.

Caring for an unwanted child creates a psychological and emotional burden for the mother who is forced to endure the pregnancy and child care of this child. Although there are those who strongly contend that there are no unwanted, reality proclaims the opposite. There are UNWANTED children out there. They are the abused and throwaway children. That is WHY we need to product women's reproductive rights in terms of abortion and contraception. Also, there should be a more comprehensive sex education at the junior high and high school levels. Unwanted children effects us in more ways than one. What are YOUR thoughts on this subject?