"It was the State Department's Inspector General that found in THREE SEPARATE INVESTIGATIONS and two audits that $6 billion was lost to contract mismanagement, fraud, and incompetence during Clinton's tenure. This woman lost that amount of money because of mismanaged contracts, fraud and several other things and she wants to be the leader of the nation?"
* http://www.mediazone.news/index.php/201 … secretary/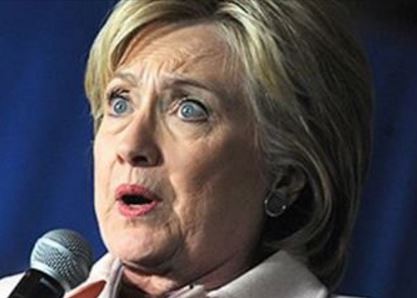 HILLARY's SERVICE IS A MATTER OF RECORD PROVEN OVER 30 + YEARS OF CAREER POLITICS: is this who you want as the 1st Woman President?

* Irresponsible and careless with highly classified data? YES
* Irresponsible and unaccountable for significant loss and mismanagement of your taxpayer money? YES
* Irresponsible, nonchalant and careless IN HER CABINET POSITION in the OBAMA Administration AS SECRETARY of STATE with THE LIVES of our Ambassador, and US citizen and military personnel in harms way? YES (WHAT DIFFERENCE DOES IT MAKE?)
* Irresponsible and incorrigible lying to Congress and the American people in every position she has held as a lawyer, 1st lady of Arkansas and the US, Senator, Secretary of State and Democratic Presidential Candidate? YES
* Represented Child Rapist and bragged she got him off knowing he was guilty? YES
* Exposed by the MSM for corruption and crime? NO
* Exposed by WIKILEAKS for corruption and crime, influence peddling (pay for play, TREASON, VOTER FRAUD and much more) VIA HER OWN EMAILS and those of her party & staff? YES

The list goes on and is an extensive indictment of her criminal enterprise! The only place on her resume that has a very short list, is Hillary's record of positive legislation introduced while Senator and any real accomplishment while serving as a Senator or Sec of State that was positive for the American people!

IS HILLARY CURRENTLY UNDER INVESTIGATION BY THE FBI FOR FIVE DIFFERENT CRIMINAL ISSUES REGARDING HER TERM AS SEC OF STATE AND THE CLINTON FOUNDATION? YES!

Please, consider the factual indictment of her criminal record when you vote... and understand that as POTUS, Hillary has made it clear that she will appoint uber liberal SCOTUS judges that will politicize the Supreme Court in favor of criminals, illegal aliens, etc and destroy the stability of the Rule of Law for the remainder of your life and into that of your Children and grandchildren!

ITS IMPORTANT TO CONSIDER THIS PRIOR TO VOTING: A vote for CLINTON/KAINE is a vote for someone who verbally champions liberal issues, but her actions do not follow a path of accomplishment for those issues that benefit the American people. Instead they are clearly the criminal use of power to benefit Hillary Clinton! It defies common sense to put a criminal in the Oval Office!

The choice for America is clear...and give America a chance to be great again!

Trump / Pence!