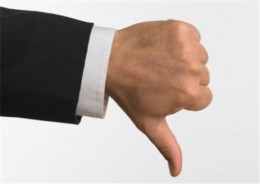 Having 1-4 children is not irresponsible at all. Parents can adequately provide for and give individualized attention to 1-4 children. However; having a large family is not only irresponsible but unthinking and selfish. Children in large families(6 or more children per household) don't receive the prerequisite parental attention. They also don't receive the bare material necessities. Parental resources are scarce to extremely scarce in the large family environment emotionally, financially, and psychologically.

Parents in large families can hardly provide their children with the basic rudiments of food, clothing, and shelter, let alone anything else. It is quite common for children from large families to do WITHOUT. They do not have the things that normal children have from smaller families. Many children from large families have to work from childhood to purchase the things that normal children take for granted. Children from large families receive poor nutrition and poor health/medical care because there are no monies for such things. Many children from large families receive outside assistance either through more well-off relatives or other charities to keep them afloat. Many depend upon donations and second hand cast offs for clothing.

Parental involvement in large families range from being perfunctory to being hands off. Children in large families oftentimes must raise themselves and must learn to either psychologically swim or sink very early in life. Besides raising themselves, children in large families must often raise each other as their parents are preoccupied with keeping the family in a survival mode if that. In large families, parental neglect is higher as there are more children than parents can adequately give attention to. Oldest/older children are cast aside, waylaided, or pressed into service while the youngest/younger children are tended to. Middle children in large families are lost in the shuffle while the oldest/older children are the REAL PARENTS, raising the younger siblings, having no individual lives of their own. The large family creates children who are rough, hardscrabbled, and have a harsh attitude towards life. They develop a scarcity and poverty consciousness as a result of growing up with either nothing or next to nothing. Parents of large families really do not care about the emotional/psychological/financial wellbeing of their children; they feel that such is not important; to them. Children from large families are susceptible to pathologies such as juvenile delinquency and low academic achievement as a result of low to no parental involvement.