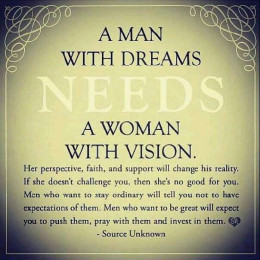 Well this is an interesting list to assemble. Considering the fact that the President's spouse is not elected by the people but has more influence over the President than virtually anyone in government or the private sector I would say first and foremost her moral character must be impeccable so as to be a balance and check on her husband's character and behavior which also should be exemplary.

Since we live in an America which today seems to have forgotten what moral character is I'll tell you what it is not. By moral character I do not mean:

the first Lady should be in charge of squelching Bimbo eruptions, consequences of her husband's philandering.

lying to coverup her husband's infidelity, like blaming that on a vast right wing conspiracy.

being fiery and unpredictable, lobbing sarcastic jabs in private meetings and congressional hearings whispering policy decisions in her husband's ear

prone to bouts of anger and nursing deep resentment toward Washington and her husband's opposition.

critical from time to time with temper tantrums

caught in lie after lie

saying she has never been proud of her country, 'til now.

Now, I ask you, who in their right mind would ever list these qualities as qualities to look for in a first lady? And if not a first lady certainly not qualities you'd want in a President, but I digress...

The truth is, if the President who is elected, is elected for the right reasons, foremost of which is his moral character, his self control, competence and wisdom, his wife, the First Lady will undoubtedly have the qualities that will insure she fulfills this role appropriately, admirably & beneficially for our Country. Among these qualities I would list, not necessarily in this order:

justified, unending respect for her husband's judgement and authority.

a deep rooted pride in American exceptionalism

a deep rooted faith in God and the power of prayer along with respect for His Word

a working knowledge of the constitution and the history of America.

a capacity for tolerance without compromising her principles

a servant's heart and a burden for philanthropic causes where she as First Lady can make a difference

like her husband, the wisdom to utilize the people and resources at her disposal to strengthen her weaknesses in fulfilling her various roles as first lady.

Basically all the necessary traits that you would expect of a woman who can fulfill and confirm the adage that "Behind every great man there's a great woman."