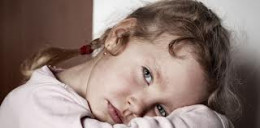 There is a very strong correlation between large families and socioeconomic poverty. People who have large families tend to be less educated than those who have small families. They do not have the cognizance that small families means more socioeconomic opportunities for them & particularly their children.

They have children, not caring how a large number of children will set them further into socioeconomic impoverishment. In large families, monies are tight, even for the necessities It is normative for them to do without. Because there is so little money to go around in large families, the average large families have to be assisted by relatives, the government, & outside organizations. Many children in large families do not receive the proper nutrition as quality food is expensive, beyond the reach of the average large family. So they consume inferior quality food. The only way for children in large families to consume nutritious food is through school programs.

Large families must depend upon charities and donations for even the simple rudiments such as clothes which their parents can ill afford.It is quite common for children in large families to wear secondhand or cast off clothing.The image that comes to mind of large families is children being ill or malnourished or badly clothed because of their parents' thoughtless and unorganized behavior regarding the issue of family planning.

Children in large families sense their lack.They see other children having what they DON'T have. Many become envious. Instead of criticizing their parents, they attack the more affluent children.It is common for children in large families to lack the basic essentials such as school supplies & other necessities when they start school. In some school,children in large families depend upon outside school donations for clothing & school supplies.

It is very irresponsible for parents to have large families, reducing them & their children to a hellish life of socioeconomic penury & struggle. What are these "parents" "thinking"? Oops, they aren't thinking at all.They have this narcissistic urge to reproduce regardless of the negative consequence for their families. As a result of growing up in poverty, children from large families accept, even embrace poverty, not wanting anything else. They even see a middle class or better lifestyle as somehow aberrant. Poverty consciousness, mentality, mindset, & psychology are very commonplace in large families.