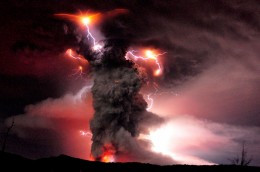 This division has been predicted more than 2 decades ago by authors Neil Howe & Williams Strauss in their groundbreaking book, GENERATIONS, THE HISTORY OF AMERICA'S FUTURE ,1584 TO 2069. Both Howe & Strauss predicted that in the early 21st century, there was to be a wide chasm not only between Democrats & Republicans but between liberals & conservatives. The Democratic Party is no longer a moderately liberal party but has progressed significantly to the left. Same goes with the Republican Party. The Republican Party is going to the right in its outlook, philosophy, & mindset. Both parties have become more extreme as the 21st century progresses.

Many liberals have gone far left, even having socialist & communistic leanings. This explains the support that Obama is receiving. Also, left leaning liberal philosophies further explain the en masse support for Bernie Sanders who openly espouse leftist philosophies & sociopolitics. Conversely, conservatives are verging on what one would consider right-wing decades ago. Conservatives are pining for things less complicated & a return to so-called traditional values.

The 21st century is marked by extremism in both liberal & conservative philosophies. The NEW Democratic & Republican parties aren't the political, moderate parties of our parents' generations since the Baby Boomer gained ascendancy, both parties have become more radical so to speak.