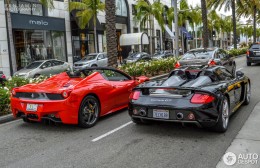 Who you date has nothing to do with racism and everything to do with who (you) are attracted to, have chemistry with, and who you enjoy being around. No one is going to say to themselves he/she is hot/sexy with a great sense of humor, personable, shares my same values, wants the same things out of life that I do, and I love being around them... BUT (too bad he/she is white/black/Latino/Asian...etc)
The minute you feel a natural attraction to someone their skin color becomes irrelevant. Having said that everyone is entitled to have preferences. If you love a particular car and someone gave you your choice between two of them with the only difference being their color you're going to choose your "favorite color" over another color.
Whenever one has "options" it means they get to (choose).
Each of us gets to (choose) our own friends, lovers, and spouse.
We live on a planet with over 7 Billion people! Each of us has our own "list" of what would make an ideal mate. Some women refuse to date guys who are shorter than themselves, unemployed, red hair, overweight, skinny, bald, atheist, smoker, casual drug user...etc
You can't allow society to shame or compel you to date people you're not attractive to. Life is a (personal) journey.
By the way I've known lots of black women who have dated white men as well as men of other races especially in large metro areas.
Everyone gets rejected for one reason or another when it comes to dating, mate selection, and marriage consideration.
It's a waste of time to try to become something you're not in order to win over a specific person. The goal is to find someone who will love and appreciate you for who (you) are.
For everyone who wants the red car there are just as many who will want the black car! You just have to be willing to move on!