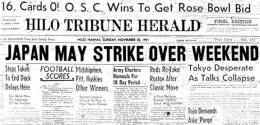 A bad or partial solution is one that causes more problems without fixing the original problem. The implication is that if something "could have prevented 9/11," then it must be justified.

What if the TSA was in place before 911, would it have prevented it. Probably not because of the top 12 chances the NSA failed to proctect us: The Missed Chances:

Infiltrating The Enemy, the Malaysia Meeting, The Calls, The Walk-In, The Sighting, The False Documents, The Phoenix Memo, The Moussaoui Arrest, The Search, The Watch Lists, Airport Security, Air Defenses

And since that time, FBI, NSA & Homeland security failed to protect us from Boston Marathon Bombing, San Bernardino & Orlando, all who were on the 'watch list' and then dropped. Failure so often that it appears that the actual watch list in itself radicalizes a person.

The FBI has admitted it had many chances to prevent 9/11 but did not do so. Meanwhile, the so-called "war on terror" that followed 9/11 has has made the world a more dangerous place.

And of course there is the NORAD Stand-Down that day when there is 3 minute reaction time to air attacks and there was a training mission that day and at one point one of the pilots asked if this was part of the war games or "the real thing".

And this is all assuming that the US did all it could to prevent 911, just like they did all that they could given the the tools of the day to prevent Pearl Harbor.