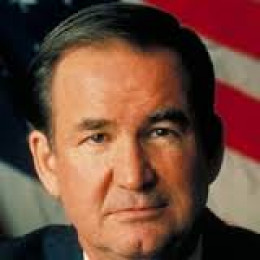 To some Americans, Conservatives .......
(1) are very retrogressive-yearning for the "olden" days where everything had its clear boundaries. In essence, everything & everyone was in their respective places. As Archie Bunker stated in ALL IN THE FAMILY, you know where you were then-men were men.....
(2) are very traditional minded-everything modern is.....SUSPECT......
(3) believe that things are preordained & shouldn't be questioned.
(4) are fearful, even phobic of change & progress.
(5) are very insular, even parochial in consciousness, mentality, mindset, outlook, & philosophy.
(6) are unwelcoming, even distrustful of those who are outside their sociocultural & sociopolitical parameters.
(7) believe that religion should have MORE of an influence in American culture & society-contend that this country was founded upon religious principles.
(8) believe in STRICT, DICHOMITOUS gender roles, men & women should be in their places.
(9) view gender blurring as abominable.
(10) believe in America uber alles- contending that if one sees something wrong w/America, h/she is a radical who isn't fit to be an American.