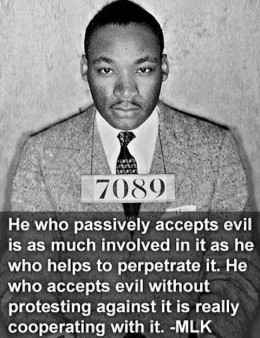 Jeremy Gill, For years there was no "proof" that the mob existed. Criminal deception of the public is achieved by eliminating authoritative proof. To counter this an historical perspective is required with an eye on current events. This requires time and research. I became an authority through education and experience. You must also do the research and become the authority yourself in order to understand what I can clearly see. Otherwise, you cannot help but see me as someone making outrageous statements with no proof to substantiate my claims.

But the truth is that you most likely have never known one news anchor that has worked for Fox or CNN. Most people do not intimately know politicians or government officials either. Furthermore, when I was in the Navy I had various Top Secret clearances. I never spoke to my girlfriends, or anyone else about the sensitive information I processed on a daily basis. So even if you are married to a government official, it doesn't necessarily mean you will know all there is to know at face value.

Because of the many layers of secrecy and deception, it is not wise to blindly take my word, the word of a politician, or the word of a news anchor as the gospel truth. The government counts on the fact that a majority of people will never educate themselves. Thus, a false flag like the recent shooting in Alexandria Virginia is immediately accepted as truth by a majority.

If you want a better grasp of the truth then I would recommend starting with Nathan Rothschild and his role in the French Revolution, and then work your way forward through the historical record from that perspective. And a good rule of thumb is to never forget that the major news networks are controlled by the government. And when they speak of television "programming" they mean that in a literal sense. Their job is to program the masses and to manufacture and maintain a false reality that serves a ruling elite, and their ultimate goal of a one world government.