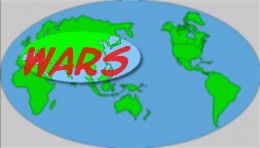 Jeanna

The answer is that humans have not changed in recorded history. Evil is the default mode in humans. And war is the fight against Evil. In the end, Evil is never defeated, it is only stalled.

Even the Shaolin Monks had to develop military skills to maintain their peaceful existence.

Nothing has really changed, either in decades, centuries, or ever as to war.