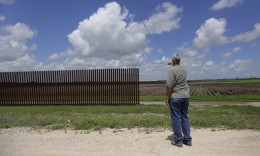 Mike, They added a new tack, now that Russia is in the rear view mirror, they are starting with question Trumps sanity. How does sanity look through the mind's eye of someone on the far left?

Like the Russia Trump collusion, the left just whines and cries about their fabrication and the msm picks up on it, and all of a sudden it is a critical mainstream issue. Now, the sanity issue has replaced the Russia fab.

The msm is back on their Trojan Horse trying to invoke the 25th amendment for Trump.
The republicans just don't whine and shout like the dems, so that gives the left the kill signal to go after the president because their are no republican dogs protecting him.

I expect this kind of stuff from the dems, but any Rinos need to be voted out. Neither of the two are helping the country or the people. And people that voted for them should be ashamed that they got them elected or reelected.

If there anyone needs a sanity check it is the dems, Rinos, and their voters?
The democrats haven't done anything for the benefit of the country or the people in the last two years. They applaud death threats against the president of the US, and violent gun attack against republicans in congress.

They won't uphold the laws of the country, and think more of convicted illegal alien criminals, than protecting the Americans in their own country. They are willing to give free education, free medical and welfare to illegal aliens, but they think the wall is too expensive. Over $25 billion of illegal drugs, contraband, human trafficking, and criminals, like MS13 come into the country because of the democrats wanting open borders.

Who needs foreign terrorists when we have the left and Rinos to do their work. They want to fast track the terrorists directly into the country by bringing them into the country and setting them up like they were in the witness protection program.

We have over 40 million people in the US that are on food stamps, and instead of taking care of them, they want to spend billions of immigrants. Many of these immigrants don't want to give any allegiance to the US, they just want to get US benefits and treat the US as a surrogate.

The Trump haters seem to have a problem putting America and Americans First!