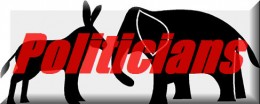 The US decline started in the late 1960's and has continued till 2017. The decline is verifiable by looking US history. It would take a huge hub to catalog and detail this but it is there.

Both parties have contributed to the decline, actually the root cause is the two party US political system. The political ideology of both parties couldn't be more divergent. The congress through these two parties runs like a children's seesaw. When one party is up the other party is down, but neither party has had any real solutions for moving the country and the people forward.

Like the seesaw, it only goes up and down but not forward. Each party will take its opportunity to move its goals, while removing the advances of the goals of the other party. When one party is in control, the other party becomes helpless, so they just resist the other party. Resistance is not the mechanism that moves the country and the people forward, but it is the mechanism for decline.

In 2008, this decline movement hit bottom, and since then the congress has not been able to elevate the US from skimming across the bottom, near the brink of another collapse.

President Trump had nothing whatsoever for this decline, as he was not in congress or in the presidency while it was happening since the late 1960s.

Even today he is not responsible because the two parties are doing what they have always done and that is the gridlock. The democrats are more unified in resistance, while the republicans are confused as to who they should follow.

But neither party has ever had the solutions, but both parties have always been the problem.

To blame Trump for any of the decline is unrealistic. How can decades of US Decline be imputed to someone that wasn't in political office until 6 months ago?

The problem of the US Decline has to be imputed to the loyal party voter in both parties. They supported an encouraged their continued failures to run the country away from the decade after decade downward decline.

The loyal party voter elects the choice given to them by their party, and then the party they ignores the voter until the next election. While in office the elected official takes their agenda from the party, and the goals of the party have never been synonymous with needs of the country and the people.

Both parties contributed to 911, and 2008. Both parties have contributed to endless wars decade after decade.