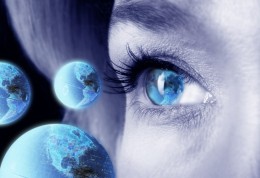 Life is different things to different people. Some people view life as quite purgatorial, even hellish. They view life as a neverending uphill battle & struggle which, in their minds, thankfully will end at death. They see life as quite harsh in which they never seem to get a break. They see themselves as quite unlucky & believe that good fortune belongs to those who are born &/or granted luck.


Then there are people who view life as an arduous responsibility. They see life as quite a serious matter. They see those who have a more light hearted view of life as frivolous, even immature. They believe that mature people must endure life & took what life dishes out to them.

There are others who view life as a game. They approach life like a checker game. They want to conquer & win. After all, they contend that life is simply a sport to be played to win.

Some people are quite exhilarated by life. They see the juiciness of life. They believe in living life to its ultimate fullest. They refuse to see pit-falls but opportunities. They don't believe in failures or mistakes as they learn from them & move on. They relish their successes. They also take risks to get what they want. To them, life is one part grand adventure.

There are a few who view life as a gift. They believe that life is so sacred that they intend to use their lives to make a difference in their lives & in the lives of others. They have a spiritual reverence regarding their purpose on this earth plane.