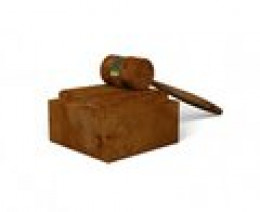 Ptosis

You need to explain this with examples. Otherwise the answer is no because lack of evidence is also repudiation of any assertions.

Lack of evidence in a criminal case would allow the defendant to get a summary judgement in their favor. Lack of evidence would also exclude even moving forward to an arrest.

Without an arrest you can't go to trial, and without a trial or confession you can't get a verdict.