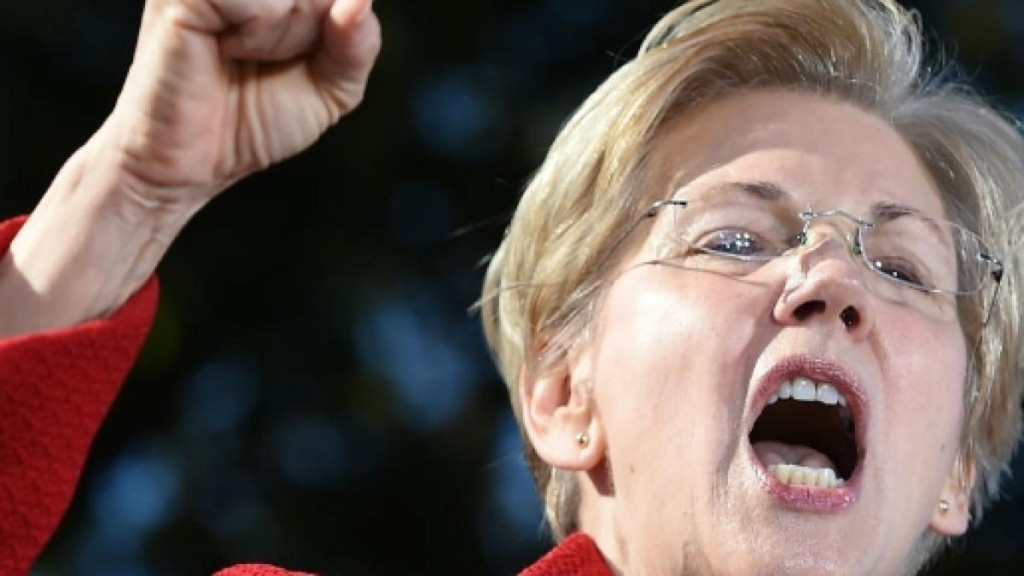 SAY IT LOUD - SAY IT OVER AND OVER --- and 2 + 2 will equal 3

"What did the filibuster have to do with the failure of the Dems' abortion bill in the Senate today???? 51 Senators -- a majority -- voted NO on the bill. It's like living in some surreal twisted world where Dems and media allies keep pretending the filibuster stopped the bill," wrote journalist Glenn Greenwald.

This is an example of a leftist mindset... A minority is what I say it is... But say it enough and many will believe her math, and take up her crazy logic.

Sen. Elizabeth Warren, D-Mass., was blasted by critics Wednesday for oddly claiming that a "minority" of senators blocked passage of an abortion bill despite a majority of senators voting against it.

"I believe in democracy, and I don't believe that the minority should have the ability to block things that the majority want to do. That's not in the Constitution," the liberal senator told CNN reporter Manu Raju following the vote.

Critics took to social media to blast Warren, mocking her for claiming the 51 vote majority was actually a minority, with some calling her "confused," and others suggesting she didn't know how to do the math.

"Um, a bipartisan MAJORITY of the Senate just voted down the Dems' radical abortion bill. 51 is greater than 49, even using Harvard math. You don't get to call the losing side the majority just because you agree with it," wrote Sen. Ted Cruz, R-Texas, referencing Sen. Joe Manchin, D-W.Va., joining all Republicans in voting against the bill.

"I mean… the filibuster didn't even factor in. It lost 51-49. The majority literally did what it wanted to do: kill the bill," wrote conservative commentator Jason Rantz, while Republican California Senate candidate Mark Meuser tweeted, "We live in a constitutional [sic] republic, not a democracy. Please read your constitution, something you already should have read since you took an oath to defend it."