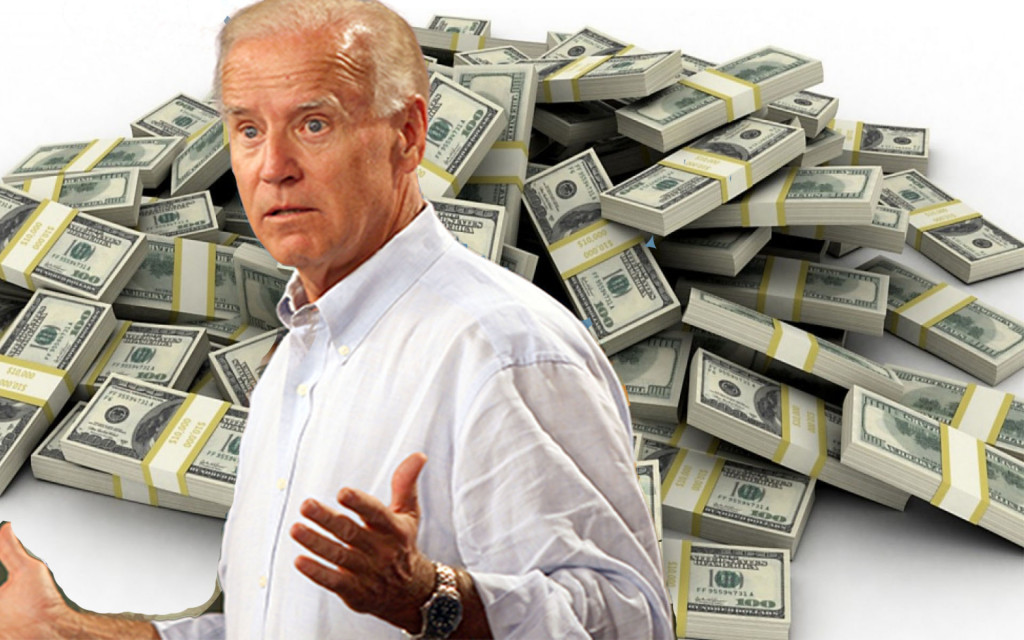 It is very clear to me that Biden and his administration have created forty-year high inflation, that is hurting American families. In my view, many of his big giveaways were initiated to try to buy votes. And he has created problem after problem to dig the country into souring inflation and debt. Now he has come up with another Spectacular Spectacular Give Away! Paying off some part of student loans. Spending tax money once again to --- you guessed it buys votes... Biden's polls have plummeted into the high 30s, and he is unpopular across the board with all Americans. But really unpopular with younger Americans.
Jan-Jun 2021 Jul-Aug 2021 Sep 2021-Mar 2022
Generation Z (born 1997-2004) 60 53 39 −21
Millennials (born 1981-1996) 60 50 41 −19
https://news.gallup.com/poll/391733/bid … tions.aspx

So old Joe headed for his free money chest and came up with - "hey I will pay off some of your student loans".

So, if an old day late bucks short Biden really spends more when many economists are warning --- Once again --- "Hey Joe this free giveaway will increase inflation."

He just creates problems, even when warned. This crazy idea will have I think a two-edged sword... Not only will he raise inflation, but he will also further put another nail in the Dem's coffin. I mean could this administration be any more helpful to the Republicnas?


Consequences of Biden's plan to cancel student loan debt, according to experts: 'Enormous consequences'

Canceling student loan debt would 'produce the most inflation' one expert warned

President Joe Biden's plan to cancel student loan debt could lead to higher inflation and perceived inequality, several experts warned.

Biden said in a press conference late last month he is considering canceling "some" student loan debt.

"I am not considering $50,000 debt reduction, but I am in the process of taking a hard look at whether or not there will be additional debt forgiveness," Biden said.

"That'll produce the most inflation," Holtz-Eaken told Fox News Digital. "If you forgive some of the debt, that'll create a little more inflation. The least inflationary thing to do is to have people actually go back to paying their bills. That would take care of it."

Economist Nicholas Eberstadt told Fox News Digital at the Milken Institute 2022 Global Conference that a "magical, universal debt relief" would actually harm those it is intended to help.

"We know already that would be a tremendously regressive transfer towards the well-off," he said. Eberstadt noted there are provisions within current student loans for those in financial distress, but the broad idea of "waving a magic wand… would have enormous unintended consequences."

The current director of the Congressional Budget Office Phillip Swagel conceded the current pause in student loan repayments has provided financial benefits for millions of people, but it has also "created uncertainty."

"Will these payments resume? As the job market rebounded, there are millions of people who have gained jobs, and yet are still not paying their loans," he said.

This action has created a gulf between those who paid their student loans, those who did not take out student loans for college, and those who did not go to college, Swagel said.

"These sort of apparent horizontal inequities is probably an unintended consequence," he added. "Different people are being treated differently in ways that might be difficult to explain."

During his presidential campaign, Biden supported erasing $10,000 in student debt for most borrowers but has raised questions about his legal authority to do so via executive order. During a press briefing last week, press secretary Jen Psaki said an income cap for student loan forgiveness was under consideration.

Biden has extended the freeze on student loan payments through Aug. 31, citing the COVID-19 pandemic.

I mean Republican candidates could not have a better point to campaign on. Biden just keeps giving.