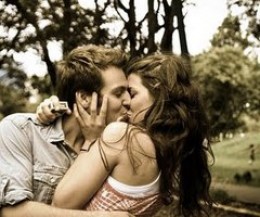 Physically, emotionally & mentally spoken: As soon every of theses mentioned
Levels in you, work hand in hand & have no issue with the
subject and you're mature enough to come to a healthy
conclusion for yourself to have a sexual relation.

Point is, the more you as a parent, will make the subject something "dirty" or scary in the eyes of a teenager, the more you're likely to fail on your goal to make them avoid to do such decisions when they happen to be really strong individuals and "Self-aware"! After the age of 15-16, you might as a parent, do a better job by making sure they are well informed about everything that has to do with sexuality, their own desires and what makes the experience a beautiful one, rather than to run them into guilt & morality concepts about sex that often have nothing to do with how they feel inside and will make more damage than any good. Strong individuals are going to do it on their terms anyway and without you knowing it as a parent. So, personally I prefer give my girl/boy advices on what to take care of when it comes to it rather than to brainwash them into avoiding the practical aspect of the question! That just isn't healthy. Some people preferably would have their children to remain their "little baby" for their whole life and miss to see that they grow up. Yes, they see it ... but have issues to accept it, & so it is with their children's sexuality that should also grow on a healthy manner.
No matter the age, be supportive instead of restrictive and make your children be smart about the way they handle the question, what doesn't mean here:
"Let's Extend the moment of their sexual experience as far as possible in time..like... -No Sex Until Marriage- ...or... -the later it happens, the better- ..."
That's manipulation to fit your bill, not theirs!!! They've to make these decisions on their own at some point and making them dysfunctional about their own sexuality won't help at all and is even likely to back fire in your face one day if not directly! Something for every parents to discover on their own I guess ...
The needed Maturity & being ready for Sex is not a question of age; it just doesn't work that way, no matter if we accept it or not!