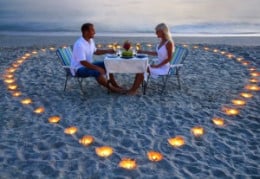 Probably not.
It's the individual's choice to stop eating, stop drinking water, or even put a gun to their head after getting dumped. Essentially it's not what happens that kills a person but rather how they process it.
If they decide life is not worth living then they are going to do things which may shorten their life. It seems crazy to give one's ex that kind of power. You have to love yourself!
In my opinion the number one cause for depression is the belief that one has (no options) worth pursuing. Perception is reality.
We live on a planet with over 7 Billion people on it!
The odds are in everyone's favor that there are lots of people who would fit our "ideal description" of a perfect mate if we're willing to consider them. To remain depressed a person cannot have thoughts about the future. They must remain shortsighted as if their life ended. It tempting to want to give up but don't.
"The woods are lovely, dark and deep, But I have promises to keep, And miles to go before I sleep, And miles to go before I sleep." - Robert Frost
One thing I always try to do when life throws me a curve is tell myself: "In a year from now I'll be laughing at this as I describe it to my friends." This does two things:
First it puts my thinking in perspective "today" is not "tomorrow" nor is it the rest of my life! In other words the heartache or disappointment is (temporary).
Secondly I've already mentally projected/pictured myself as being in a happier place in the future. It's easier to endure winter when you know spring is around the corner.
One person gets dumped and kills them self. Another writes a hit song and becomes a millionaire. What one chooses to do makes all the difference! It takes courage to turn to the next chapter in you book of life.
Ultimately everything happens for the best. Some time passes by the hurt person enters into a new relationship with someone who adores them and they look back:
"If such and such had never broke up with me I would have never moved here, took that class, or gone to that dance which lead me to meet this amazing person! Thank you!"
That's how life works one thing leads to another whether it was good or bad at the time it changes your life direction in some way.
Learn to ride the waves and enjoy the journey.
Every ending is a new beginning!