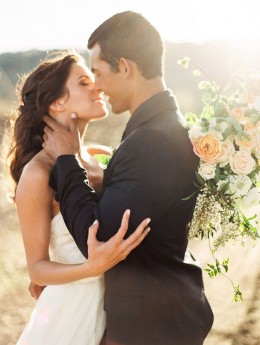 No!
Every couple has a "snapshot" which tells a (momentary) story.
Just look at any married couple's wedding photo!
Halle Berry for instance had a bitter custody battle over her daughter when she left the man in the photo you posted. She also then had a bitter divorce with her French actor husband afterwards.
She's had 3 failed marriages that started off great.
As with other couples when it comes to celebrities we have no idea what is going on behind closed doors when the paparazzi and fanfare are absent. People/fans project (their fantasies) on them.
We all have wedding photos, vacation photos, and other memories "frozen in time" via images and video which don't reveal the "whole story" but rather a moment in time.
Anyone observing them is likely to think we have "the real thing"!