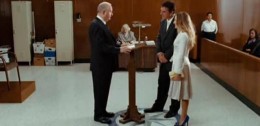 Yes it's legal to get married at courthouse.
I'm not sure why you posed the question under Relationship Problems and getting over hurt.
If you get married at a courthouse and want out of it you will be required to file for a divorce. As long as there is a marriage license involved it's legally sanctioned and binding.