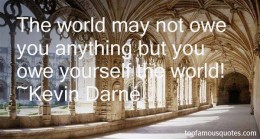 People love those whom they find to be extremely compatible and thoroughly enjoy spending time with.
After awhile their is an emotional connection whereby they care about each other's wellbeing and miss one another if apart.
Having said that there numerous forms of love such as parental, sibling, friendship, and romantic love.
Human beings are social creatures who desire to be liked, loved, wanted, or accepted by at least a few other folks on the planet.
Just because you love yourself doesn't mean you don't have the capacity to love others. You can do both!
Each of us gets to (choose) our own friends, lovers, and spouse.
Life is a (personal) journey!
Being in a relationship or getting married is optional not a requirement. There are only 5 real "needs" adults have.
1. Air 2. Water 3. Food 4.Shelter 5.Clothing
Everything else is pretty much a "would be nice to have" thing.