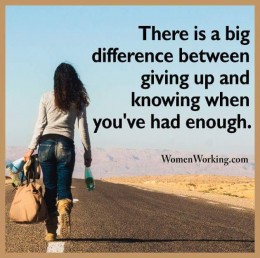 If you have to "fight" for a relationship it means both people don't want the same thing or there are (major) compatibility issues.
The goal is to find someone who shares your same values, wants the same things for the relationship that you do, naturally agrees with you on how to obtain those things, and last but not least have a mutual depth of love and desire for one another.
Compatibility trumps compromise.
Like attracts like and opposites attract divorce attorneys!
There is no amount of "work" or "communication" that can overcome being with someone who simply Does Not want what you want. Couples who are in agreement about the major things in life tend to be happier than those who are not in agreement.
Each of us gets to (choose) our own friends, lovers, and spouse.
There are only two ways to experience joy and peace of mind in relationships: We either get what we want or we learn to be happy with what we have. Accept them (as is) or move on.
Only (you) know what is "right" for (you).
Life is too short to be trying to "change water into wine".