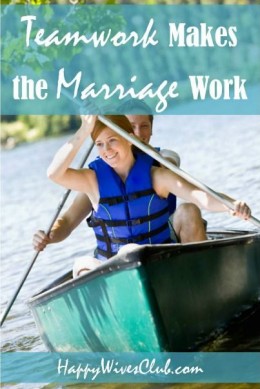 No, I doubt people in their 20s/30s are suffering from role confusion. They tend to be more progressive and less rigid.
They didn't grow up in an era where male and female roles were harden in stone like those who grew up in the 60s, 50s, and prior to there being a push for equal rights for women.
More often than not they saw their mothers working a part-time if not full-time job. Their fathers invested more time with them socially and helped their mother at home.
A woman in her 30s today has more expectations from her husband than women had of their husbands from earlier eras and the men of today have not known it to be different.
The only possibility of confusion is if one of the people in the marriage did manage to grow up in a "throw back household" where their parents maintained old traditions.
If they married someone from a more "progressive" household there may be a culture shock when it comes to their different expectations of life as a married couple.
Some women might never be comfortable with having a "stay at home husband/father) no matter how much money the women earn! Some guys may also feel emasculated if their wives earn more money than they do. That's all about ego!
They're probably thinking in terms of "You & Me" instead of "Us and We". In other words not behaving as a "team".
Married couples are suppose to be on the "same team" not competing against each other. They shouldn't let "society" define what "works" for (their family) and household.
As long as a couple has the same goals and agenda they should do well. Keep their eyes on the prize!