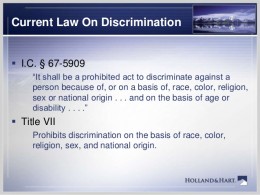 Strong religious beliefs and no separation of church and state are probably the leading cause why many countries have a difficult time accepting gender equality and enacting laws.
The Catholic church doesn't allow women to be priest.
Even in the U.S. it's not an actual "reality" for many women.
It's easier to create laws than it is to change hearts and minds.
Nevertheless in many countries (it's not against the law to discriminate). In the U.S. most equality rights were protested and fought for. Citizens in those countries have to demand it!