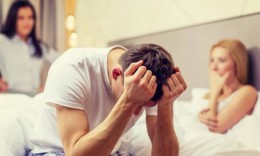 Not sure why you listed this question under the "food and cooking" category.
In the U.S. over 2.3 million weddings take place (every year).
Most of those are between heterosexual couples.
The vast majority take place after (men) propose.
This would suggest that most "people" don't hate girls.
With regard to cheating neither gender is standing on "holy ground". Just about everyone has been betrayed.
Each of us (chooses) our own friends, lover, and spouse.
Hopefully with dating/life experience we gain wisdom.
The challenge is to find someone who shares your same values, wants the same things for the relationship that you do, naturally agrees with you on how to obtain those things, and last but not least have a mutual depth of love and desire for one another. Compatibility trumps compromise!
If someone is having one bad dating experience after another it's probably time for them to reexamine their "mate selection/screening process" as well as their list of "must haves".
The only thing all of your bad relationships have in common is (you). When we change our circumstances change.