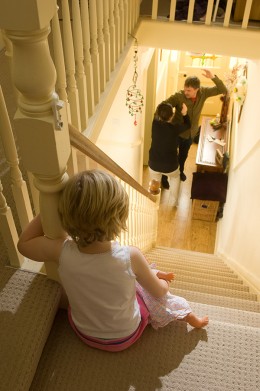 Each of us chooses our own friends, lovers, and spouse.
Each of us has our own boundaries and "deal breakers".
Only you can determine if domestic abuse is a "deal breaker".
However if you have children you owe it to them to raise them in a loving safe environment. Home should be the one place where everyone feels safe especially children.