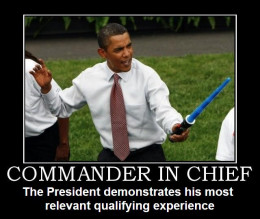 Our sons and daughters in uniform? I would hope that the freedom of our nation is worth the lives of everyone in America, sons and daughters, fathers and mothers, in or out of uniform, because if you are not willing to risk your life for the freedom of our nation how can it be worth the lives of those uniform? Freedom comes only with a price in this world and if only the few are wiling to pay the price they are nothing more than slaves to the "rest". Who are the rest? Not the people but those the people elect to be their masters.

And this is where we are today. Our leaders, elected though they are by the people, are not willing to risk their lives for freedom. For the most part those with the power are only interested in their legacies, there wealth, power and influence. They lie to the face of the American public at every turn and sacrifice the lives of our sons and daughters for political reasons only, in the name of freedom.

Look at our spent blood in Iraq and Afghanistan, the thousands of maimed and wounded in uniform, the sacrifice of their lives and families' futures, for what? An ill conceived plan from the start full of incompetence and miscalculations under Bush. But when a victory was finally achieved impotent, lying, narcissistic leaders like this Commander in Chief squandered their gain away for campaign promises to America haters who would never risk their lives like our sons and daughters in uniform volunteered to do.

Democrat Kerry said it all when he said Speaking to students at Pasadena City College,

"You know education, if you make the most of it, you study hard, you do your homework, and you make an effort to be smart, you can do well, and if you don't you get stuck in Iraq."

That's how our leaders feel about those who die so they can keep their freedom!

The politicians are the biggest threat to our freedom. Their incompetence, their hidden agendas, their failed policies, domestic and foreign. Our sons and daughters lives would be better spent getting rid of them than doing their bidding in anymore wars.

Who would enlist under this Commander in Chief? He doesn't even know how to pronounce corpsman or what is a proper salute.