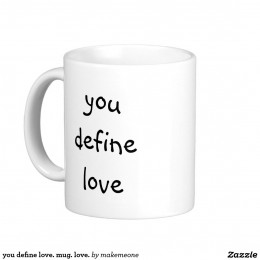 Only the individual can define love for himself or herself.
Everyone has their own idea of what love should look like or feel like as well as how people should behave if they love another person.
Thus the real challenge for most people is finding someone who loves them (the way they need to feel) loved.
Generically speaking I would say love is an emotion consisting of caring and concern for another's wellbeing and happiness in life.
On the other hand it is our sexual/romantic desire for our "significant other" that distinguishes paternal, sibling, extended family, and friendship love from romantic love.
Nevertheless it is our assumption that everyone should express love in the same exact way that causes us to question whether or not they love us.
Sometimes it's not that they don't love you but rather they don't love you (the way) you want or need to be love.
They're not "the right one" for you!