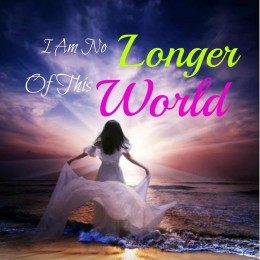 Here lately more than ever yes! About 4 to 6 months ago, I would hear strange sounds of things moving through walls, ceilings and windows. Even though there was no one but me in the room. Whenever I heard these sounds when I was alone in a dark room or a room with low light, I would start to get an eerie feeling and the hairs on the back of my neck would stand up! When I called upon the Name above All Names, whatever they where would flee and leave me alone.

Now, when I hear these sounds, they are not as impressive and I don't have that same eerie feeling. Just to test them, I still call on the Name above All Names just to be sure. Plus more than ever, I am seeing more orbs or balls of light, daytime noon and night! I pray and fast, and I know the enemy wants to destroy me. I have exposed his plan and his kingdom, but Greater is He which is in me, than that which is in the world!!

So I fear not, worry not and doubt not. I know I am protected and doing His Will, and that's what truly matters!