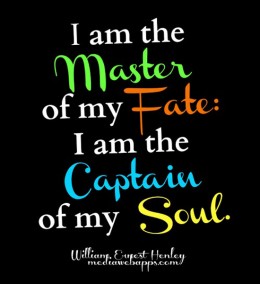 " Isn't there the automatic mentality to blame the victim rather than that person/people causing the grief?"
I don't think that is the intention as much as it is asking ourselves if there is anything to learn from what we did or didn't do that might have changed the situation.
Our sense of "empowerment" comes from believing that we have it within us do things that can "make a difference" in our lives.
We need to believe we can learn from our mistakes whether it's choosing the right boyfriends/girlfriends, jobs, cars, or whatever.
Our lives are the end result of our decisions/choices we've made.
We are obligated to look out for ourselves!
You can't count on others to do what is your best interest. You have to take the wheel. Few people want to be a passenger in life.
The law of the roads states "pedestrians have the right of way" and yet we teach our children to (look both ways).
The driver would be at fault but no one wants to be "dead right".
No one has to the right break into your home and yet most of us would feel some responsibility for making ourselves an "easy target" by leaving our front door wide open, leaving keys in our car's ignition, counting our money while walking down a dark alley, or becoming intoxicated around strangers, hitchhiking...etc .
We should be aware of surroundings at all times. It's our obligation.
Commonsense has become a thing of the past for many people.
When people start to probe beyond the attacker/abuser they essentially want to know what they can/could do to reduce the odds of being a victim again. Naturally we can't control everything that happens in our life but we need to believe we can learn from bad experiences.