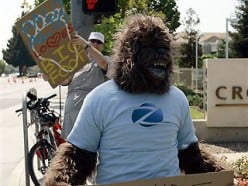 If Bigfoot were real, wouldn't we have found some bones, some hair, some DNA, some Bigfoot poop or some real video evidence to support it? I watched the show Finding Bigfoot on Animal Planet and laughed my arse off. It was total comedy watching adults trying to "call" Bigfoot in the middle of the forest at night. Total comedy.

I want to believe, but I just can't.
What are your thoughts?