I like to ride my bike, but I'll confess it can be a haphazard endeavor at nighttime, when riders become more difficult to see. Admittedly, many riders fail to use a headlight and rear LED lights, or have inadequate lighting, and that only makes it more dangerous.

However, it looks like there are some new IoT-connected devices that look to improve bike safety...

The Cosmo Connected smart LED bike light that launches in September for $60. It has eight LED lights and includes turn signals, along when the rider is slowing down or stopping.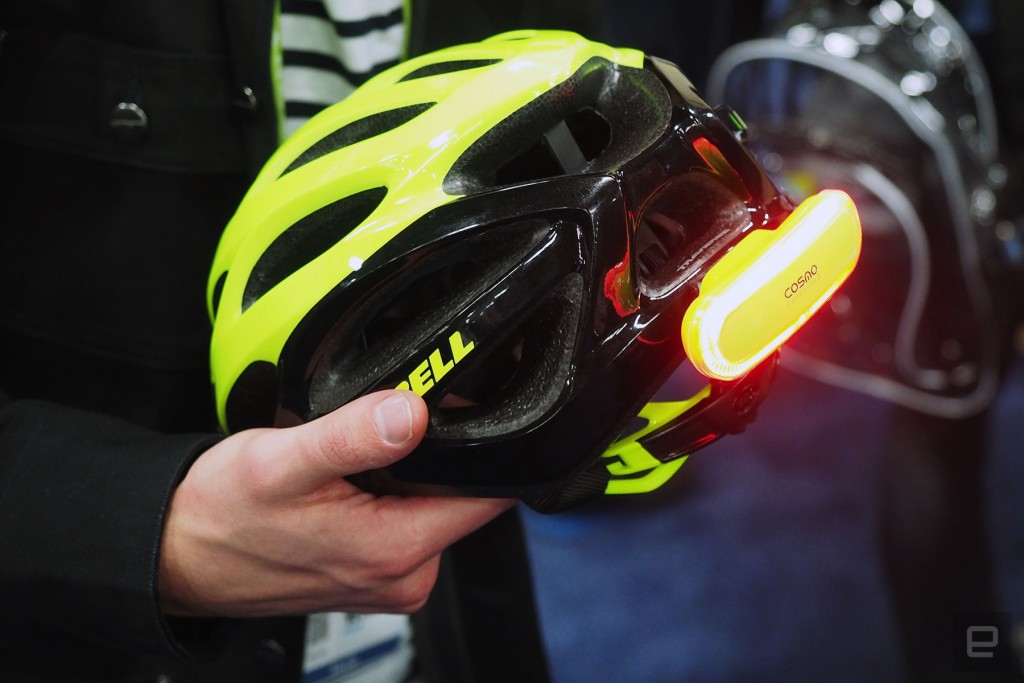 Engadget breaks down basic functionality of how it works:

"Cosmo's bike light works with a companion app on your phone. Here, you can trigger a flashing 'emergency alert' or make left and right signals by mashing the screen or pressing the company's optional, handlebar-mounted remote control."

Not only is it a slick brake light for riders, but it has the ability to alert emergency services and family/friends after a crash. As a cyclist, I greatly applaud products like this - be kind, and share the road!