Usually photos from those cameras are huge files, so the first thing you want to do is reduce them.

Look in the software that came with the camera for a way to reduce photos for web, if no software, look for a free photo editing program on the web called Irfanview.

Open the photo you want to upload in Irfanview, and then go to File ~> Save for Web. This is a free plug-in that you'll need to install if you don't have it. Then just follow instructions on screen.

When you want to upload a picture, just follow the instructions in the photo capsule.

Edit: forgot to say, you want to reduce them to about 100Kib or less for the web.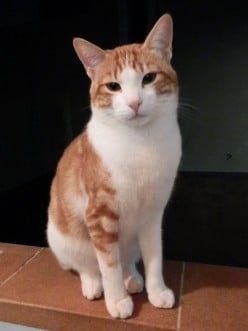 Just added the cat - 100kib