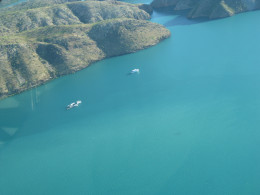 Lived in Sydney and used to meet up by the Opera House , buy fish n chips , bottle of Chardonay and watch the action !
We don't have a favourite place as we are traveling Aussie with a caravan & I have written about a few places we realy enjoyed like Ningaloo Reef , Horizontal Falls, Whitsundays etc,
Yet I loved a holiday we had in France , my day in San Francisco ec .
We are planning a big trip next year for Europe/Britain/Canada/USA .
I am looking forward to showing my husband Wales where I am from as well as many other places .