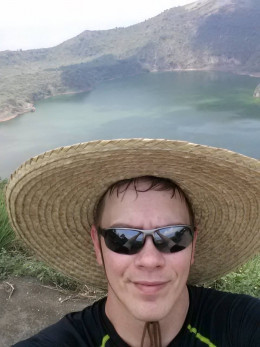 Recently within the last year, i went on vacation for a week to Philippines. It was so beautiful and jaw dropping scenery. The people are very friendly and down to earth. I actually went to couple different islands, each island was slightly different.

Now after the last signal 4 Super Typhoon Haiyan swept Friday through the Philippines,they will need to rebuild. Once that is done, the tourism will need to continue to help maintain the way of life there. So I think Philippines will need some help promoting tourism.

Picture is of Philippines - Taal Volcano is 30 miles south of Manila on the island of Luzon. Or 2 hours drive south of Manila, next a boat ride to Taal volcano and finally 1 hour horseback to the top of the Taal volcano.That just the start, There is so much to see there. Another is Puerto Princesa Subterranean River National Park.