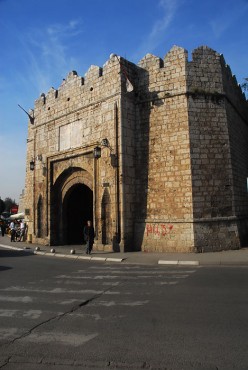 My name is Filip and I come from Niš in Serbia. I've started this topic in forum because I love travelling and I'm always eager to know some travelling tips while visiting other countries and towns. So, this topic is all about describing your town and places that a tourist should visit, thus providing others with useful piece of information. I might even visit your town someday so, feel free to describe sights and provide everybody with tips. So, I'll start first...
I live in Niš, town in southeastern Serbia with about 350 000 inhabitants. This town is more than 20 centuries old and is a birthplace of Roman emperor, Constantine the Great, who recognized Christianity as an official religion, in Milano in 313 A.D. In 2013 will be celebration of 1700 years of Christianity in Niš which will gather thousands and thousands of pilgrims. Niš was ruled by Romans, Celts, Huns, Ottomans and many other nations. It was under Turkish rule for about 500 years, and the most famous building from this period, and also a symbol of my town, is Niš fortress (on the picture), built in 17th century.
Fortress is a site which you must definitively visit, with a huge park which is beautiful during the whole year. Other sites of Niš are Mediana, a little Roman town outside Niš, home of many wealthy people, with mosaics, pictures and artifacts. Niš spa is spa of hot water outside Niš, good for people with bone illnesses, with famous Turkish spas. Kazandžijsko sokače is a famous street in Niš with old houses which were used by craftsman and artists. Nišava riverbank is great for people who like walking by a river, it's long for about 2 kilometers on each side of the river, Nišava.
That's about it, if I think about any part of my town which is interesting for tourists, I'll tell you here. I'm expecting your descriptions and tips. Cheers!