sort by best latest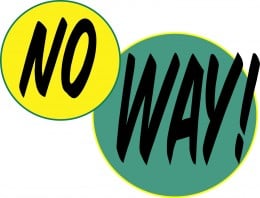 Again what evidence, and why do you want Hillary as president?
People will always hold out hope for their candidate of choice, regardless of how far behind that person is in the polls.
But also, frankly, it's still early. It's already been an insane election year and the debates haven't even happened yet, so there's still no telling what might happen or how the drama might play out. It's like a game of dodgeball.
How Bad is it for "Delusional Donald" ?? Texas POLL Indicates Hillary 46% Donald 45% ~ The Good Folks within a Traditionally Red State appear to be REJECTING CONservative Republican Politics which Severely "OPPRESSES & Degrades" the American Worker & Families ~ "Drumpfy Trump", a Clinically DELUSIONAL OLD Man, Truly Believes AMERICANs EARN WAY TOO MUCH MONEY & Donald, a Swindler who has EARNED a Reputation for "STIFFING" Contractors & those who provide a "Product or SERVICE", has indicated he will "SLASH" American Wages even further ~ Ridiculous ~ Here's how big of a LANDSLIDE will Befall Donald & Congressional Republicans in NOVEMBER ~ Mississippi, a Traditionally Red CONservative State is now a "TOSS-Up" where Polls indicate a TIE among voters ~